History
TZ has more than 80 years of experience in the woodworking industry!
This is our story:
The founder, Jacques Tschopp senior was born in 1900; after his schooling in Leukerbad, he completed his apprenticeship as a carpenter in Tourtemagne. Eager to improve his skills, he courageously undertook a tour of France, especially in the regions of Reims and Brittany. Three of his uncles decided in 1926 to create a carpentry shop in Sierre and asked him to return to the country and join forces with them to found the "Tschopp Frères" carpentry shop, part of whose premises still exist. In August 1939, on the eve of the World War, under the impetus of his wife, he separated from his uncles to found his own company under the name "Tschopp-Zwissig". Zwissig being his wife's name, a surname added to differentiate himself from the two other Tschopp joineries in the square. The company is commonly known as TZ At first, the company settled in Sierre in the premises under the Rhône garage, where Roger Tschopp began his apprenticeship in 1944. In 1947, Jacques Tschopp senior built the existing workshop on the Avenue des Platanes.
In the 1960s, TZ participated in the epic of dams. For the construction of the Gougra and Grande Dixence, our 60 carpenters of the time made three-dimensional formwork, built the chalets for the employees, covered the oak interior of the large gravel silos, and delivered the glass facades for the power plants in Aproz, Arolla, Ferpècle, and Zermatt.
TZ also carried out all the complex formwork for Nestlé's administrative center in Vevey.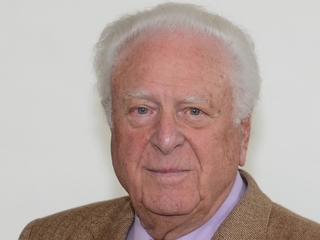 Roger Tschopp
The year 1955 marked an important turning point for Roger Tschopp. In association with his brother Serge, they bought their father's company in a collective name, taking on important financial commitments.
The old workshop became too small, so in 1968 they built the current buildings. Roger and Serge contribute to the tourist development of the Valais by providing the resorts of Crans-Montana, Anzère, Leukerbad, Verbier, Zermatt and Zinal with frames, windows, cupboards, and doors.
The general partnership became a public limited company on April 7, 1981. Having bought out his brother's share since January 1, 1986, Roger takes full responsibility for this large boat.
Thanks to his training as a master carpenter, Roger has focused on the production of windows, store and restaurant fittings and carpentry; the carpentry sector is gradually losing its importance.
In 1992 Jacques Tschopp Junior joined the technical office, after completing his engineering studies at the Haute Ecole du Bois in Bienne and Rosenheim in Germany, becoming the 8th successive generation of woodworkers.
Roger handed over the rudder to his son Jacques in 2008. And the next step is being prepared, Jean-Gabriel, Jacques' son, completes his apprenticeship as a cabinetmaker in 2016: the 9th generation is improving.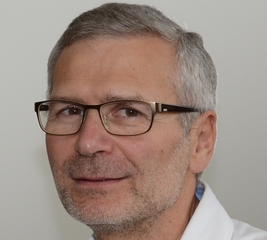 Jacques Tschopp
In the beginning, TZ was a carpentry company and gradually specialized in carpentry and windows.
Some key dates in our recent development
1994: Obtaining the FFF label N°268 for our Trilux wooden window and our Meko 32 wood-metal window
1998: first research work on Pollux collage with the Engineering School of Biel
2002: First acquisition of a CNC machining centre
2003: first series of Pollux windows
2005: launch of our Structural lifting sliding system at the Swissbau in Basel
2010: installation of our machining center "Logos" for windows
2011: Certified manufacturer of EI30 fire-resistant windows in wood and wood-metal
2013: development of a wood-metal system with glued glass for the 301 windows of the HUG building site in Geneva
2017: Tschopp-Zwissig SA changes its name and becomes "

tz carpentry sa

" or more simply TZ, which is in charge of the business
Tschopp-Zwissig continues to exist, but now takes care of the real estate part
at the same time, a "

tz group sa

" holding company is formed
2017: ISO 9001 and ISO 14001:2015 certification obtained
2018: Certified manufacturer of RC2 burglar-resistant windows
2019: Member of the FeuerSchutzTeam group; production of EI30 and EI60 windows in large sizes and also in spruce or
larch wood
2021: New Homag BMG 310 CNC machining centre for cabineets and door-production